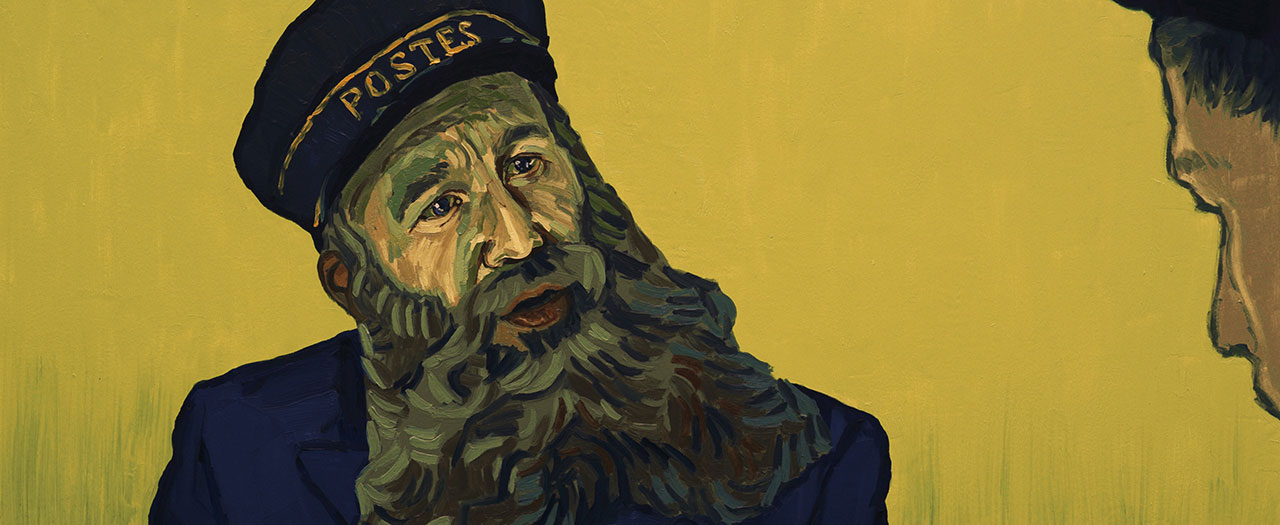 Over 62,000 oil paintings and a cast including Chris O'Dowd and Saoirse Ronan bring the story of Vincent Van Gogh's life and death to the screen in the world's first feature-length painted animation.
It sounds mad: inspired by a letter Vincent Van Gogh penned in the week before he died, in which he noted that 'we cannot speak other than by our paintings', Oscar-winning filmmaker Hugh Welchman (Peter and the Wolf) and Polish painter Dorota Kobiela decided to make a movie doing exactly that. Hiring an army of painters from across Europe, each trained in the Dutch master's style, they set out to tell his story the way he himself would. Consequently, every single frame of the resulting film, Loving Vincent, is an oil painting (12 per second!); the noir-like detective plot is drawn from the artist's many letters; and the cast – O'Dowd and Ronan alongside Douglas Booth, Helen McCrory, Aidan Turner and more, with music by Clint Mansell – were chosen based on their likeness to real-life characters in Van Gogh's works.
But the results, accordingly, speak for themselves. A truly astonishing visual feast, Loving Vincent demands to be seen on the biggest of screens.
'Tears up the rule book of animation … I've not experienced anything like it before.' – The Telegraph
Artist Andrew Grimmer will be at both sessions to introduce the film and take part in a post-screening Q&A.