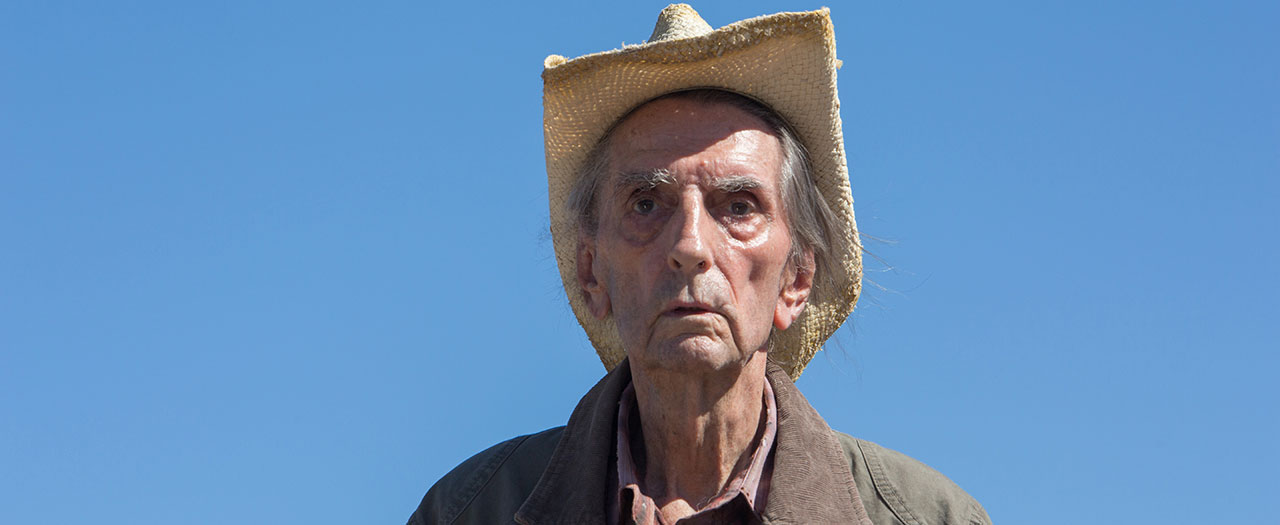 The legendary Harry Dean Stanton stars as a hard-living 90-year-old atheist on a spiritual journey, in this eccentric and moving film also featuring Stanton's longtime pal David Lynch.
Actor-turned-director John Carroll Lynch's (Zodiac, Fargo) wonderfully affecting debut was written with Harry Dean Stanton in mind, and the great character actor – whose more than 100 screen credits include Alien, Repo Man, Paris, Texas and currently Twin Peaks – delivers a performance for the ages, playing a man on the verge of the next life who relishes his shaggy-dog interactions with the inhabitants of a desert town.
With supporting turns from the likes of Stanton's old friend and collaborator David Lynch – who drops by to grieve for his deceased turtle – and an unpretentious, meditative storytelling style, Lucky emerges as a funny and unexpectedly touching film about a man who's long stopped giving a damn. It's the performance of a lifetime, from a true living legend.
'Everything Harry Dean Stanton has done in his career, and his life, has brought him to his moment of triumph in Lucky, an unassumingly wonderful little film about nothing in particular and everything that's important.' – Variety