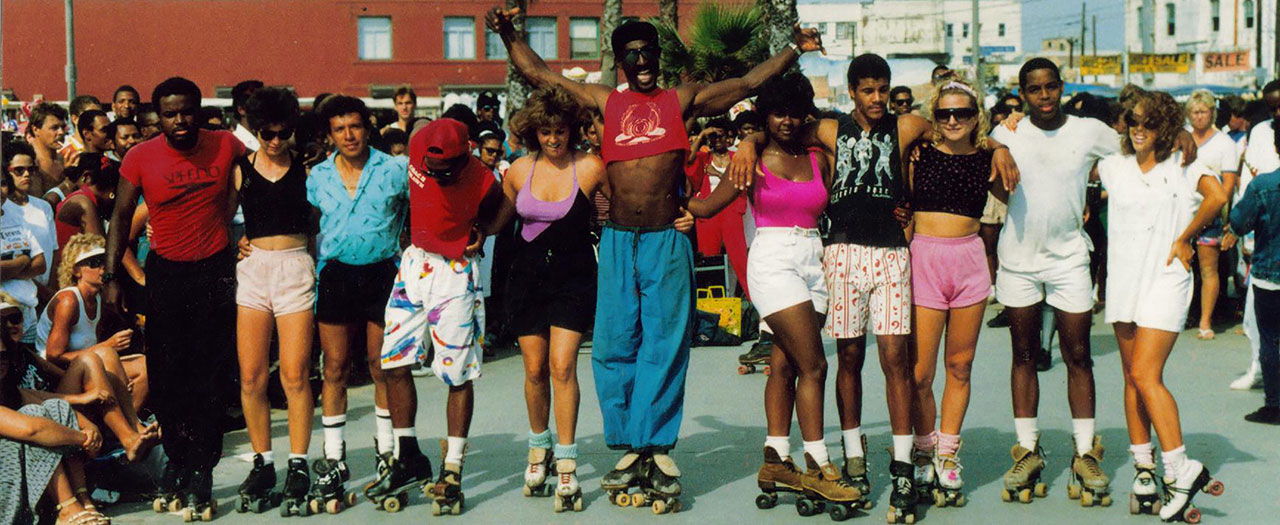 Once the apex of cool, rollerskating burned brightly and briefly in the disco era; but while the rest of the world moved on, Roller Dreams proves that you can't stop the dancing.
In the late 70s and early 80s, California's Venice Beach became the epicentre of a pop-cultural phenomenon with the explosion of roller dancing. Driven primarily by young people of colour seeking a haven from inner-city blues, the roller dance movement made it all the way to Hollywood, where it was promptly whitewashed, and soon forgotten.
But as Australian director – and childhood Xanadu obsessive – Kate Hickey discovers, many of the original stars of the sport are still pulling on their skates. In Roller Dreams, her first feature documentary, she tracks them down to build a fun and funky portrait of the rise and fall of the craze and its founding brothers and sisters. Hickey's background as an editor (she has worked on films including Whip It and There Will Be Blood, as well as HBO series Girls) shows in the film's seamless integration of vibrant archival footage with insightful contemporary interviews, revealing a poignant but crowd-pleasing tale of survival set against a backdrop of racial prejudice, drugs, gangs, gentrification and the life-affirming power of a groovy beat and rollerskates!
Producers Cecilia Ritchie and Diana Ward will be at both sessions to introduce the film and take part in a post-screening Q&A.