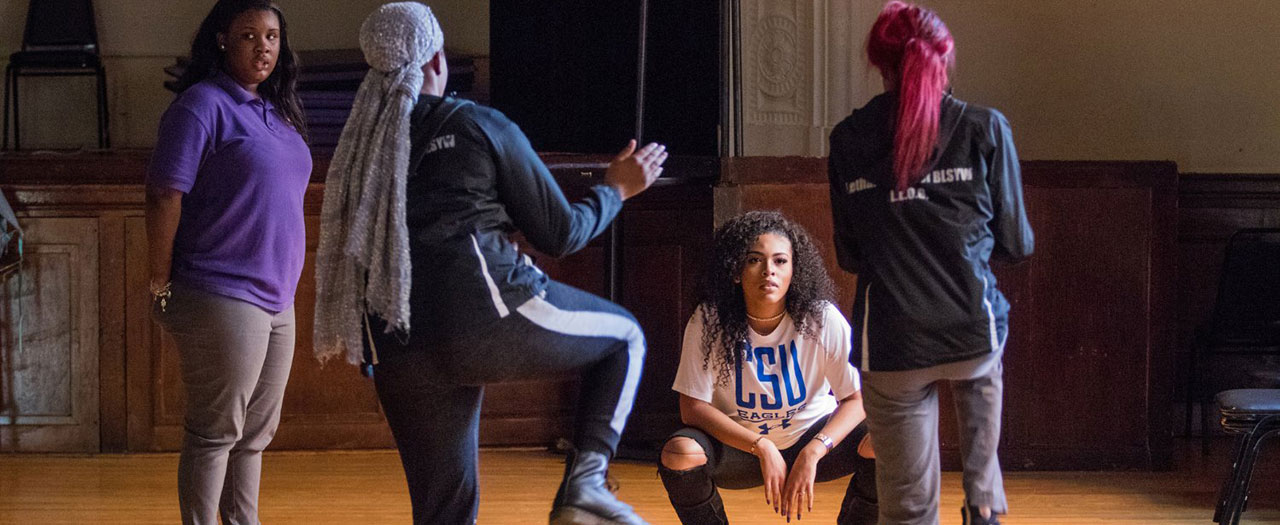 Winner of a Sundance Special Jury Prize for Inspirational Filmmaking, STEP is a hope-filled crowd pleaser profiling the Lethal Ladies step-dancing team as they aim for glory, and graduation.
Against the backdrop of the #BlackLivesMatter movement, and the Freddie Gray case in particular, STEP charts the senior year of the Baltimore Leadership School for Young Women step-dance team as they chase dual dreams: to be state champions and to be the first in their families to go to college.
Focusing on three of the teens – vivacious team founder Blessin, who struggles both at school and at home (when she has one); introverted straight-A student Cori; and deadpan only child Tayla – as well as the adults who support them, the film optimistically explores community, sisterhood and the realities of being black and female in contemporary America. Sensitively directed by Tony Award-winning Broadway producer Amanda Lipitz, STEP is a joyous and crucially vital portrait of empowerment. Remake rights have already been sold, so get in first and see the original, real-life story at MIFF.
'Fun and powerful. By offering some of society's most marginalized members – young black women – their time in the spotlight without any inkling of condescension or exploitation, Lipitz does more than just entertain or enlighten. She's breaking down barriers in nonfiction cinema.' – Variety