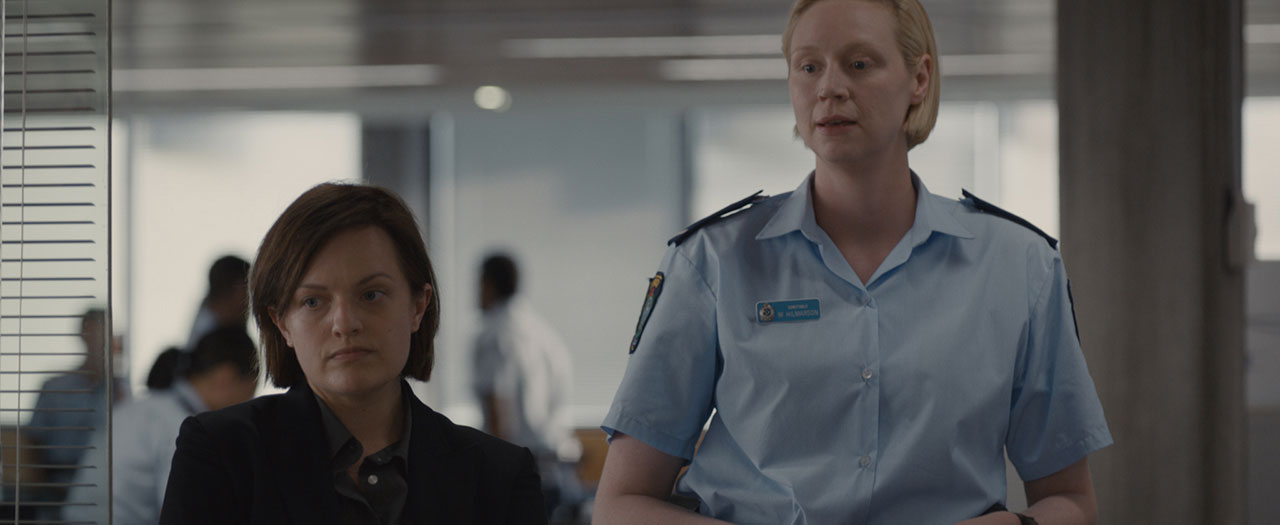 Join us for a very special screening of the much-anticipated new instalment of Jane Campion's award-winning series, starring Elisabeth Moss, Game of Thrones' Gwendoline Christie and Nicole Kidman.
Presented by BBC First and Foxtel.

See-Saw Film's Top of the Lake: China Girl, written by Jane Campion and Gerard Lee, is a crime mystery story that finds Detective Robin Griffin recently returned to Sydney and trying to rebuild her life. When the body of an Asian girl washes up on Bondi Beach, there appears little hope of finding the killer, until Robin realises 'China Girl' didn't die alone. Robin looks to the investigation to restore herself, but her problems are personal. Haunted by a daughter given up at birth, Robin desperately wants to find her, yet dreads revealing the truth of her conception. But her search to discover 'China Girl's' identity will take her into the city's darkest recesses and closer than she could have imagined to the secrets of her own heart.
Ewen Leslie (The Daughter, MIFF 2015), David Dencik (Men & Chicken, MIFF 2016) and Alice Englert (director, The Boyfriend Game, MIFF 2016) round out the superb cast, while Ariel Kleiman joins Campion in the director's chair.
Coming to MIFF direct from its acclaimed premiere in Cannes, this special screening will show all six episodes in three back-to-back two-hour sessions – a unique opportunity to see one of the year's most anticipated series before its television premiere on BBC First on Foxtel.
Top of The Lake: China Girl is produced by See-Saw Films for BBC First and Foxtel in Australia.
Top of the Lake: China Girl will screen in blocks of two episodes, with breaks between each block (full schedule below). Your ticket/pass booking covers all episodes (episodes cannot be booked individually). Please note that booking on a pass will take up the equivalent of two sessions.
Schedule for the day:
10am: episodes 1 & 2
12pm: intermission
12.30pm: episodes 3 & 4
2.30pm: intermission
3.15pm: red carpet
3.30pm: episodes 5 & 6
5:30pm: Q&A
Directors Jane Campion and Ariel Kleiman, Screenwriter Gerard Lee and Actors Alice Englert and Ewen Leslie will attend the final session to introduce the film and take part in a post-screening Q&A.
Please note: there will be no standby queue for this session.