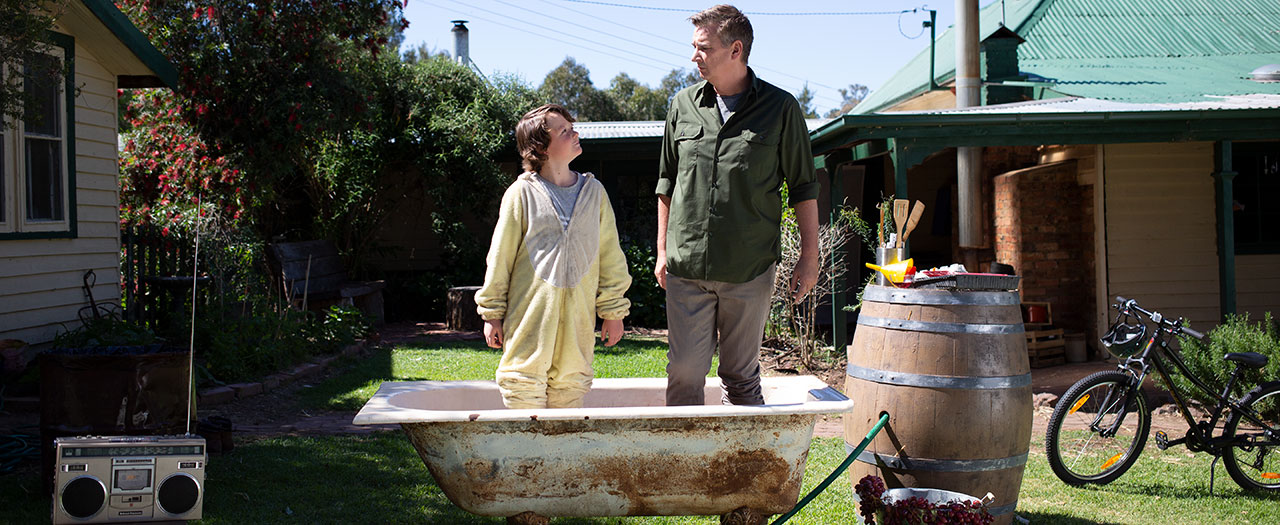 An offbeat and uproarious Aussie comedy about footy, life in the country and the power of communities to overcome small-mindedness.
Once upon a time, Troy Carrington (Damian Callinan) was an Aussie Rules legend. But that was twenty years ago, before his accident and before his grassroots activism made him less than popular with many of the locals. Now living almost a reclusive life in Bodgy Creek, the small country town he grew up in, he never wants to think about footy again. But when Angie (Kate Mulvany) approaches him to save their beloved Bodgy Creek Roosters, Troy knows he needs to step up. Ageing and undermanned, the Roosters need a miracle and Troy realises he has just the thing – the town's recently arrived refugees.
Based on comedy legend Damian Callinan's acclaimed stage show of the same name, and also starring Josh McConville (The Infinite Man, MIFF 2014; ABC TV's Cleverman), Fayssal Bazzi (Down Under, MIFF 2016) and John Howard (Packed to the Rafters, All Saints, Seachange), The Merger is a boisterous new Australian comedy. A feel-good film with a plenty of big laughs, The Merger cements writer Callinan and director Mark Grentell as the heirs apparent to Australia's brilliant tradition of underdog comedy,
This session will screen with open captions to assist patrons who are Deaf or hard of hearing.
---
This film will also screen as part of the MIFF Travelling Showcase.