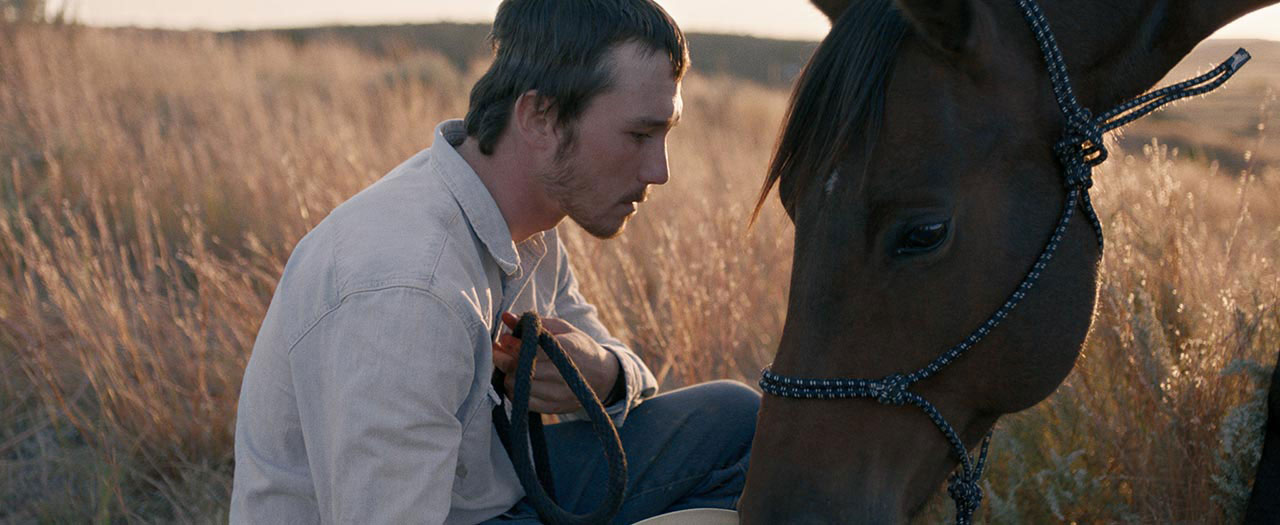 "A poetic tribute to America's heartland and one of the year's best films, Chloé Zhao's tender portrait of an injured rodeo rider is a visually arresting movie you won't soon forget." – Daily Beast
South Dakota Bronco rider Brady's promising career was cut short with a kick to the head from a horse. Now he's grappling with his post-rodeo identity and sense of masculinity, and seeking solace from friend and former mentor Lane, whose own fall from a bucking bull left him quadriplegic and unable to speak. Working at the supermarket by day and drinking by night, Brady's struggles with what it means to be a man in this milieu are given additional weight by his alcoholic, gambling father and 15-year-old sister Lilly, who is on the spectrum.
The top award winner from Cannes 2017's Directors' Fortnight and a hit at festivals including Toronto and Sundance, Chloe Zhao's The Rider stars real-life rodeo cowboy Brady Jandreau – who, yes, is dealing with a similar injury as his semi-fictional character – and his real-life family and friends. In drawing upon the lived experience of her non-professional actors to create a sensitive and melancholy portrait of the American West, Zhao marks herself out as a rising auteur to watch.
"The Rider is like [John Huston's] The Misfits as re-imagined by Claire Denis, an archetypal story about the knotty tangle of work, masculinity, identity, and the natural world, told in a subjective and sympathetic formal style." – MUBI Notebook