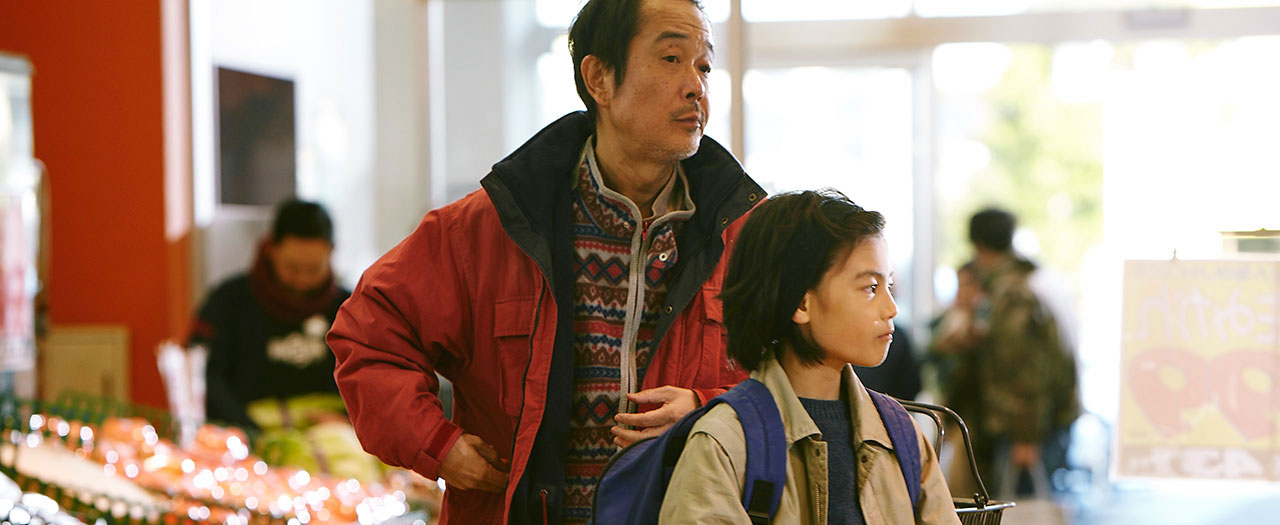 Ever-prolific MIFF favourite Hirokazu Kore-eda (The Third Murder, also in this year's program) took out the 2018 Palme d'Or with his latest deeply felt slice of Japanese life, exploring the heartbreak and hidden secrets of a family of small-time thieves.
In true Kore-eda fashion, the writer/director/editor's 13th feature is both a humanistic portrait and an indictment of a society so willing to cast struggling people aside – as anchored by lived-in turns from his regulars Lily Franky (After the Storm, MIFF 2016; Our Little Sister, MIFF 2015; Like Father, Like Son, MIFF 2013) and Kirin Kiki (I Wish, MIFF 2012; Still Walking, MIFF 2009).
For the Shibatas, every day brings new troubles, particularly of the monetary kind. Father Osamu and pre-teen son Shota shoplift what they can, but one light-fingered session sees them bring home something different: abandoned, abused five-year-old Juri, whose presence sparks joy as well as life-changing revelations.
"Among the very best of the writer/director's delicate, deceptive and profoundly moving dramas about the forces that hold a family together (or don't)." – IndieWire