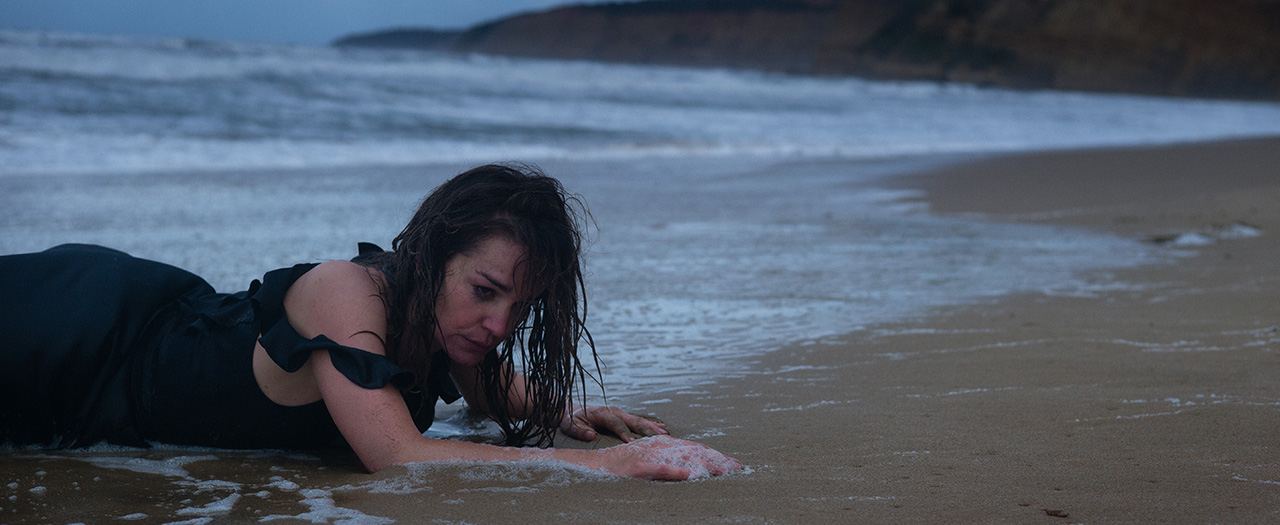 MIFF Accelerator Lab alumna Miranda Nation makes her feature directorial debut with this Geelong-shot psychological thriller about grief and obsession set against the backdrop of local footy culture.
Struggling to cope after losing her unborn child, photo-journalist Claire (Laura Gordon, Joe Cinque's Consolation, MIFF 2016) becomes increasingly obsessed with Angie (Olivia DeJonge), a pregnant young woman Claire suspects of having an affair with her husband, AFL player and mentor Dan (Rob Collins, Cleverman; Glitch, MIFF 2017). It's an obsession that could put both women in danger, but the deeper Claire digs, the more unsettling her discoveries become.
Supported by the MIFF Premiere Fund and also starring Josh Helman (Mad Max: Fury Road; X-Men: Apocalypse), Undertow is a bold and exciting leap into feature-length filmmaking for Nation, whose award-winning shorts Eli the Invincible and Perception have previously screened at MIFF (2011 and 2013, respectively). With evocative Surf Coast cinematography by Bonnie Elliot (These Final Hours, MIFF Premiere Fund 2013) and a starkly topical underbelly, it's bound to have audiences talking long after the final credits roll.
World Premiere
---
The session on Saturday 18 August will screen with open captions to assist patrons who are Deaf or hard of hearing.
This film will also screen as part of the MIFF Travelling Showcase.