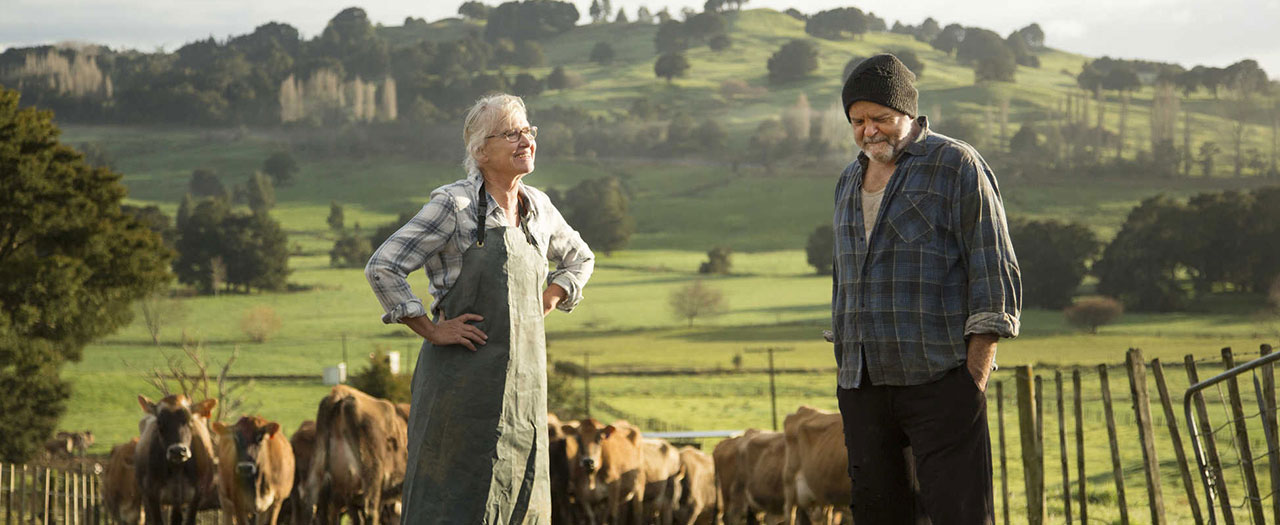 MIFF Accelerator alumnus Hamish Bennett makes his feature directorial debut with this tender drama about grief-stricken dairy farmers, a follow-up to his award-winning short film Ross & Beth (MIFF 2014).
Anchored by sensitive portrayals from stars Marshall Napier (Down Under, MIFF 2016), Cohen Holloway (Top of the Lake: China Girl, MIFF 2017) and Rachel House (Hunt for the Wilderpeople; The Rehearsal, MIFF 2016), as well as a breakout performance from spirited newcomer Kahukura Retimana, Bellbird presents an equally insightful, empathetic and amusing portrait of resilience and togetherness – as inspired by Bennett's own upbringing in New Zealand's Northland region.
Ross has always been a farmer, like his father and grandfather before him. And, if he has his way, his son will be too. But Bruce has other ideas about his future, which are thrown into chaos when his mother passes away. As the seasons change over a tumultuous year, the father-son duo is forced to confront their loss as well as their differences, not only learning to rely upon each other, but also calling upon assistance from the local community.