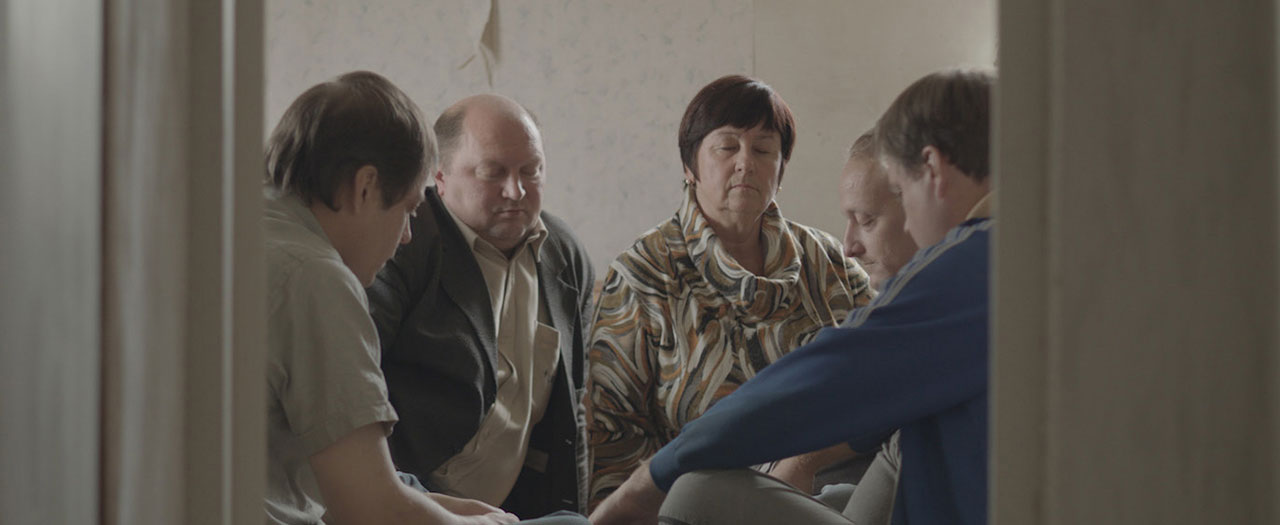 Deadpan to its core, A Family is an offbeat comedy that ventures into the home of a lonely man who hires actors to play his parents, brother and sister.
The man knows what he wants in a family. He has scripts, props and a home in which to stage his domestic production. But he's a demanding director, and eventually his actors rebel, and then quit. Inspired by the man's methods, his fake sister and her real mother recruit the man into their family, where their phoney relationship might just end up becoming something more...
The feature-film debut from MIFF Accelerator Lab alumus director Jayden Stevens (short film Between Trees, MIFF 2014), A Family is one of the first MIFF Premiere Fund-supported films to be set and shot internationally (the other is Buoyancy, also screening in this year's MIFF). Stevens and his Australian team filmed in Ukraine, with a Ukrainian cast, producing an Australian film with a decidedly East European bent to its humour, a kind of low-key derangement that grows funnier as it gets weirder.
---
Read a Q&A with Jayden Stevens