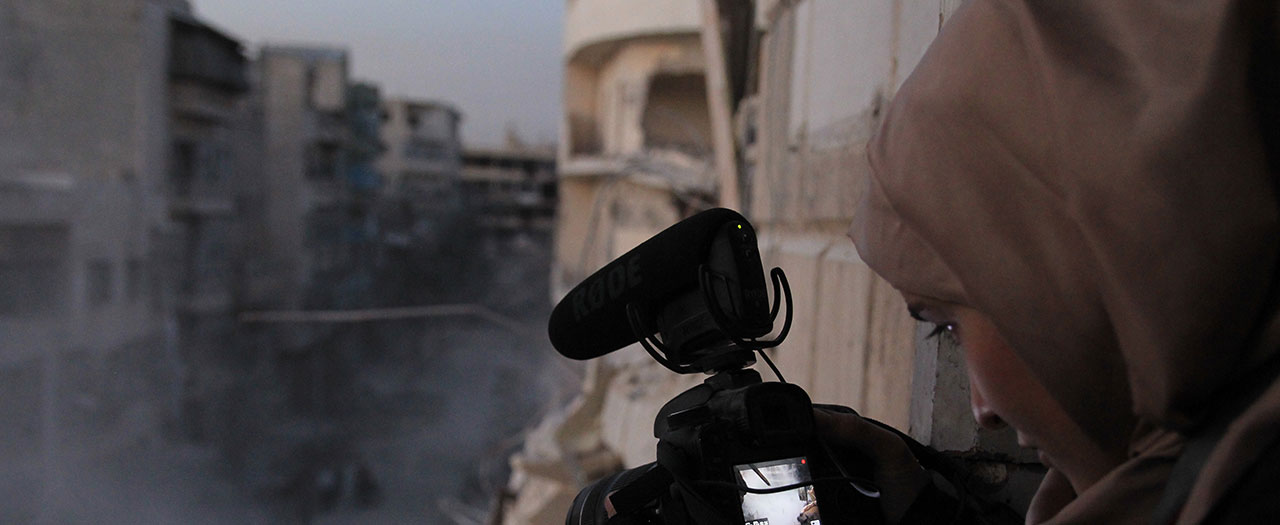 "A rare window into a woman's experience of the Syrian conflict … Simple in concept and shattering in execution, blending hard-headed reportage with unguarded personal testimony, it's you-are-there cinema of the most literal order." – Variety
When the Arab Spring came to Aleppo in 2012, Waad al-Kateab was one of the first on the street. A 20-year-old student and amateur filmmaker, she began documenting the protests and then, as the Assad government moved in to crush them, the grievous and prolonged urban war that followed. For four years, al-Kateab filmed the carnage, cruelty and kindness that has defined one of the world's worst humanitarian crises, before she herself was finally forced to flee.
Winner of both the Grand Jury and Audience Award for Best Documentary at SXSW as well as the Cannes L'Œil D'Or for Documentary, For Sama is a documentary of savage power and immediacy. Made in collaboration with Emmy Award-winning director Edward Watts, it's the end product of al-Kateab's courageous witnessing, an unflinching account of the horrors of war and a gripping testament to life as a woman, wife and mother in the middle of the 21st century's most brutal war zone.
"Exceptionally powerful … a portrait of the revolution unlike any other, one that observes the worst in the situation, but also everyday moments of humanity that are often overlooked in portraits of conflict zones." – POV Magazine
---
Contains depictions of violence against children