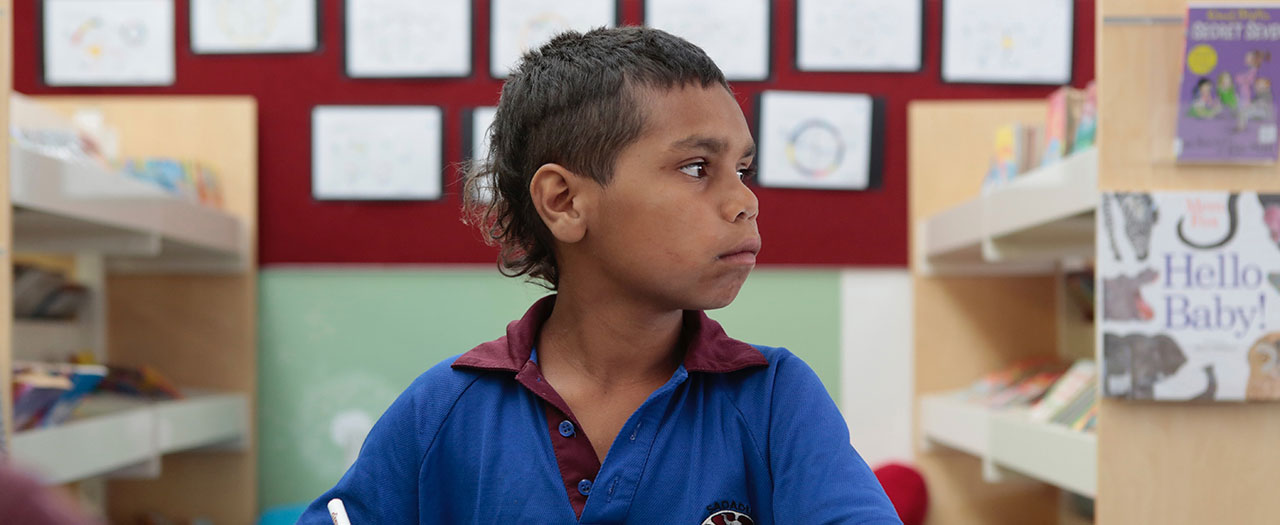 Four years after Gayby Baby (MIFF 2015), Maya Newell crafts another powerful, essential portrait of Australian youth, putting the plight of the Northern Territory's Indigenous children in the spotlight.
"I was born a little Aboriginal kid," explains Dujuan. "That means I had a memory – a memory about being Aboriginal." Never more excited than when he's talking about his heritage and homeland, the precocious 10-year-old has a strong connection to his culture, speaks three languages and works as a healer. But he also struggles with school, acts out in class, and attracts attention from the police and the welfare system.
Intimate and impassioned, In My Blood It Runs follows Dujuan's attempts to reconcile the traditions he holds dear with the colonised world he's forced to inhabit. A personal documentary told with a perceptive eye, poetic imagery and made in collaboration with Dujuan and his family, it's also an account of the NT's harsh treatment of Indigenous youths, a situation that's never far from the boy's mind.
"A wholly original and impactful look at growing up Indigenous in Australia today." – The Gate