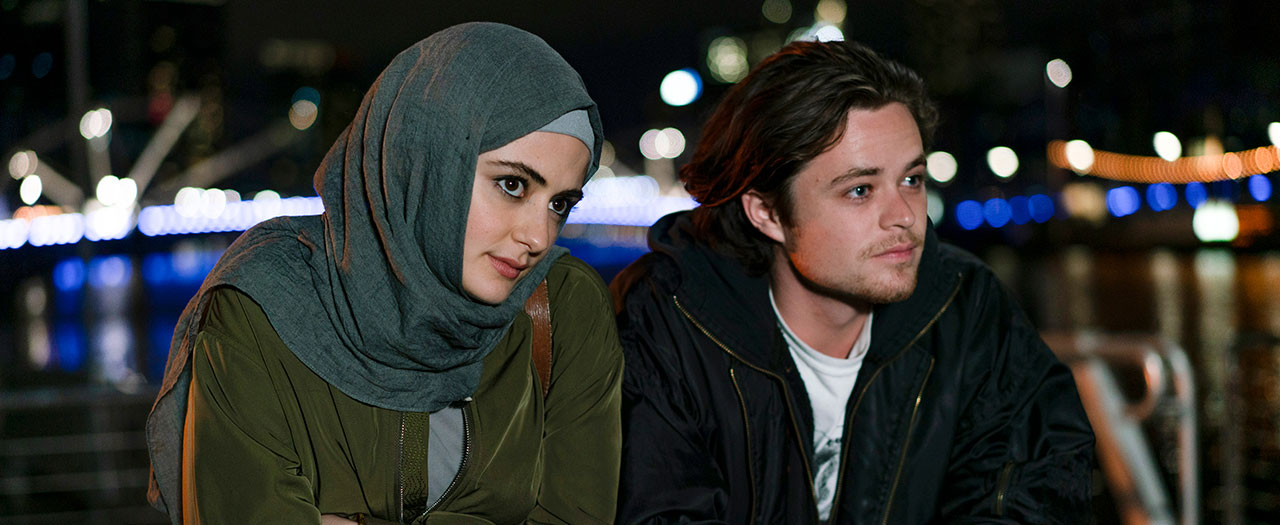 Following the critically acclaimed Pawno, director Paul Ireland moves from Footscray to Prahran's commission flats for this contemporary re-interpretation of Shakespeare, with Hugo Weaving leading a powerful, multicultural cast.
Reimagining the Bard's play about morality, mercy and justice into a topical tale of love and loyalty, Ireland and his co-writer, the late Damian Hill (West of Sunshine, MIFF 2018), have crafted a touching story about a young Muslim woman, Jaiwara, who falls for a non-Muslim musician, Claudio. Jaiwara's shady brother Farouk objects to their union, and frames Claudio for a crime he didn't commit – sending him to jail. Desperate to save Claudio, Jaiwara seeks the help of Duke, a local crime boss currently 'on leave', whose second in command, Angelo, offers to assist in his stead. But at what cost?
Supported by the MIFF Premiere Fund, Ireland's film takes audiences on an emotional, action-packed ride, with a beautifully shot Melbourne as the backdrop. As Jaiwara, Megan Hajjar is luminous. Harrison Gilbertson (My Mistress, MIFF Premiere Fund 2014), Fayssal Bazzi (The Merger, MIFF 2018) and Daniel Henshall (Acute Misfortune, MIFF Premiere Fund 2018) join Hugo Weaving in a diverse ensemble that also includes John Brumpton, Mal Kennard, Doris Younane and Mark Leonard Winter as Angelo, the role Damian Hill was set to play until his untimely death last year. Never intended as a swan song for Hill, Measure for Measure is nevertheless a fitting tribute: a gritty, modern Melbourne film, with heart.
---
Read a
Q&A
with Paul Ireland