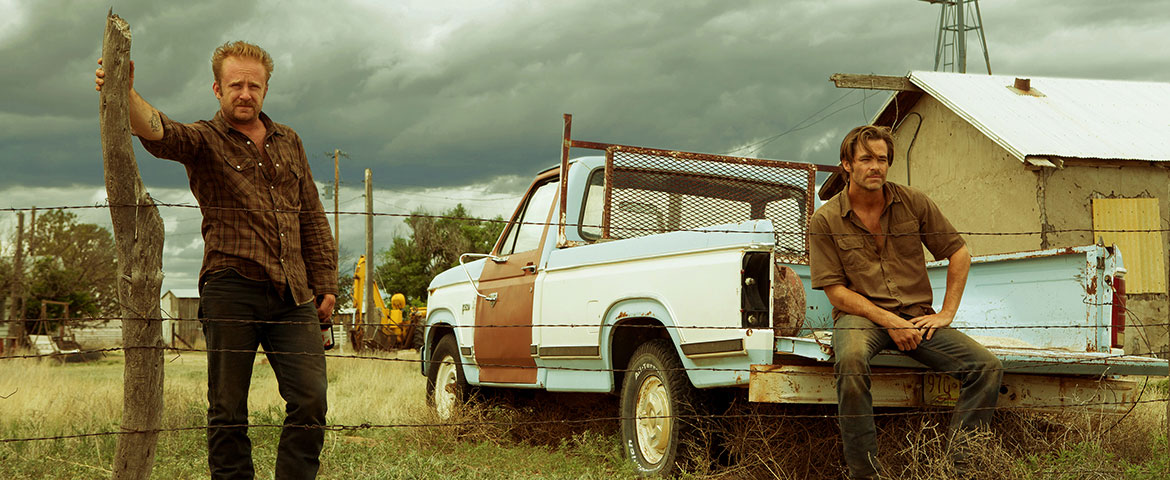 "Anti-glam pseudo-gangster crime film with a western vibe, Hell or High Water has it all. Sarcastic and pleasingly wild, [it] gives the well-trodden genre of heist flicks a surprising social dimension." – The Upcoming
British director David Mackenzie follows his hugely popular Starred Up (MIFF 2014) with a bracingly smart and darkly funny foray into classic Americana. Working from a searing, always quotable screenplay by Sicario scribe Taylor Sheridan, he introduces us to outlaw brothers Toby (Chris Pine) and Tanner (Ben Foster) – in their criminality, a conscientious amateur and unrepentant semi-pro, respectively – as they embark on a spree of bank robberies, chased by racially insensitive Texas ranger Marcus (Jeff Bridges) and his Comanche-Mexican deputy Alberto (Gil Birmingham).
That deceptively familiar set-up is twisted into a gripping caper with a social conscience and a wittily satirical bent, and something both serious and sad to say about contemporary profit-before-people politics. As intelligent as it is violent, and carried by a first-class ensemble and an evocative score courtesy of Nick Cave and Warren Ellis, Hell or High Water is the 21st-century Robin Hood story we've been waiting for.
"A thrillingly good movie: a crackerjack drama of crime, fear, and brotherly love set in a sun-roasted, deceptively sleepy West Texas that feels completely exotic for being so authentic." – Variety
See out MIFF 2016 with this Gala Closing Night screening. Ticket price includes access to the afterparty at Forum Theatre.
Please note: There is also an Open Captioned screening of this film.